We are passionate about women realizing their value, contributing to the body of Christ, and making divine connections with other women on the same spiritual journey. No matter what season of life you are in as a woman, The Village women's ministry is designed to strengthen and encourage you, so together we can reach people and build lives.
Women of all ages and life stages – from recent college graduates to empty nesters – gather together to encourage each other, learn about the Bible, enjoy time with new friends, and grow in their relationships with Christ.
SUNDAY EVENING BIBLE STUDY
SUNDAYS | 5:00 - 6:45 PM | MCPHERSON CAMPUS
Beginning January 10: "Faithful, Abundant, and True" by Kay Arthur, Priscilla Schirer, and Beth Moore
Childcare provided through registration in AWANAS
THURSDAY MORNING BIBLE STUDY
THURSDAYS | 9:30 - 11:30 AM | MCPHERSON CAMPUS
Beginning January 7: "Beloved Disciple" by Beth Moore
Childcare provided with registration
TUESDAY MORNING BIBLE STUDY
TUESDAYS | 9:30 - 11:30 AM | REILLY ROAD CAMPUS
Beginning January 12: "Seamless" by Angie Smith
Childcare provided with registration
1ST & 3RD WEDNESDAYS | 9:30 - 11:30 AM MCPHERSON CAMPUS
MOPS encourages and equips moms of young children to realize their potential as mothers, women, and leaders in relationship with Jesus. At The Village, we gather moms together for encouragement, special speakers, crafts, brunch, and fellowship. We serve together beyond our walls, supporting local and international ministries. We would love to have you join us! Childcare is available with reservations.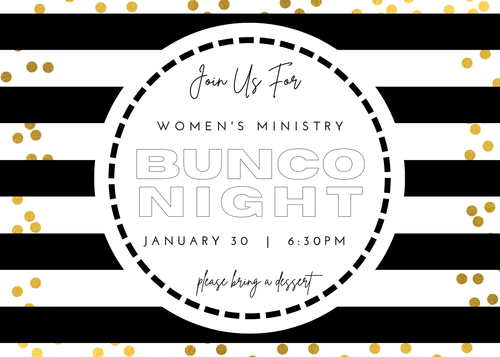 JANUARY 30, 2020 | 6:30 PM MCPHERSON CAMPUS
Restore - Women's Conference featuring Lysa TerKeurst
JUNE 5, 2021 | 8:30 AM - 3:00 PM | MCPHERSON CAMPUS
Stay up to date with what's happening in The Village women's ministry
Women's Ministry Leadership
Robyn Nolette
Director of Family Ministries
Robyn is a Fayetteville native who has a passion for seeing families know the Lord and serve Him.
Nicole Nelson
Women's Ministry Team Leader
Nicole has been in Fayetteville since 2007. She desires to see all women find community and be encouraged to grow in their faith.